Access to the most comprehensive employee benefits at incredible rates.
About eAdvisorPro Employee Benefits
As an employer, give your employees plan choices
without paying more!
We partner directly with insurance providers to give your team access to top-notch benefits at affordable prices. Even better, your employees can easily enroll and manage their coverage selections online and we can integrate your payroll system to a state of the art technology.
Creating a rewarding employee benefits package is a challenging. Let us handle this for you with our tailored plans that meet your budget and keep you competitive in the marketplace.
With over 10 years of experience helping businesses find comprehensive solutions for their employee needs, we will help you uncover the best plan at the best price.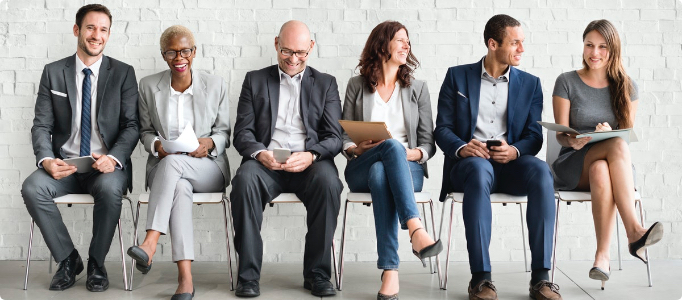 Frequently Asked Questions

Employer Benefits
1.

For what reason do I have to sign up for representative advantages when I am solid?
It can seem like a presence of mind that on the off chance that one is sound, why purchase health care coverage? However, this is comparable in thinking, assuming that I am a protected driver, why purchase accident coverage? For one thing, under the ACA, buyers should buy medical coverage or take an interest in a wellbeing cost sharing project, or they will confront charge punishments. Furthermore, having health care coverage empowers purchasers to get to precaution medical care benefits that get issues before they become genuine wellbeing dangers.
At any rate, shoppers need medical coverage advantages to cover them on account of a horrendous disease or mishap which can without much of a stretch bankrupt anybody with one genuine medical procedure or hospitalization. The true serenity and pay insurance are reasons to the point of signing up for benefits.
2.

How might I know what sort of representative advantages I really want?
This is a singular inquiry, in view of your novel necessities and way of life. Every individual is liable for their own prosperity, except for minor youngsters who need their folks to accommodate them. To most appropriately respond to this inquiry for yourself, figure out what wellbeing administrations you are probably going to partake in the approaching year. You can think back to the past, your wellbeing history, your age related worries for screenings you might require, and any current clinical consideration you get. You will be taking a gander at different factors as well, for example, what your financial plan permits as far as month to month expenses and cash based costs.
3.

Do you have any extraordinary wellbeing objectives to arrive at this year?
You might need to pick an arrangement that incorporates admittance to limits for weight reduction support, wellness advantages, or projects to quit smoking. Then, at that point, there are the lawful prerequisites.
4.

How should I realize what kind of agent benefits I truly care about?
This is a solitary request, considering your original necessities and lifestyle. Each individual is obligated for their own thriving, aside from minor young people who need their people to oblige them. To most properly react to this request for yourself, sort out what prosperity organizations you are presumably going to participate in the coming year. You can recall the past, your prosperity history, your age related stresses for screenings you could require, and any current clinical thought you get. You will be looking at changed factors also, for instance, what your monetary arrangement licenses to the extent that month to month costs and money based costs.
5.

Do you have any exceptional prosperity goals to show up at this year?
You could have to pick a course of action that joins permission to limits for weight decrease support, health benefits, or undertakings to stop smoking. Then, there are the legitimate requirements. You'll require a clinical consideration plan.
A Special Thanks to your valued employees
With our employee benefits package, your employees will feel rewarded and valued for the work they do. Support for your employee's family, health and future will help to retain the best talent. If you want your enterprise to grow, invest in systems, invest in your EMPLOYEES.